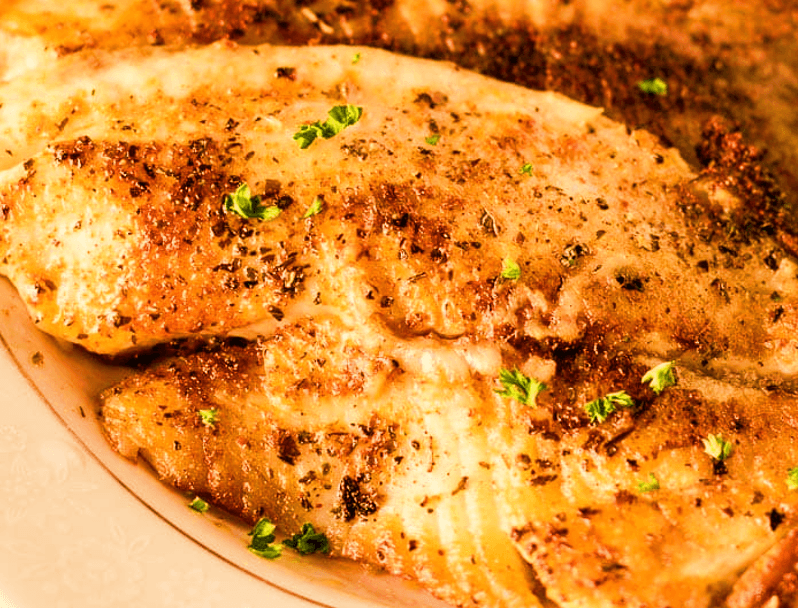 – IBS, SIBO and low FODMAP friendly (no garlic, onion or other high FODMAPs)
– No artificial ingredients
– Allergens: No dairy, nuts, soy, shellfish, eggs
– Low sodium
All our recipes use fresh ingredients, no artificial flavoring and we limit the use of off-the-shelf sauces or spice mixes. If opting for a pre-made sauce or spice mix, make sure to read the label and understand all the ingredients.
This is a simple, quick and effective low FODMAP fish recipe that is easy on the gut. Tilapia is a type of freshwater fish that is widely consumed around the world and is known for its mild taste and versatility in cooking. Tilapia is relatively low in calories, making it a good option for those watching their weight. Tilapia is a good source of protein and contains a variety of vitamins and minerals, including vitamin B12, selenium, phosphorus, and niacin.
However, it's worth noting that there are some concerns about the farming practices used to produce tilapia in some countries, particularly in terms of environmental impact and the use of antibiotics. So, it's important to choose responsibly sourced tilapia and to consume it as part of a balanced diet.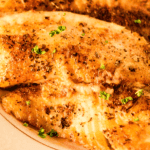 Print Recipe
Pan seared tilapia
Easy and healthy tilapia recipe with simple flavors.
Ingredients
4

tilapia fillets

1

tbsp

olive oil

1/2

tsp

paprika

salt and pepper to taste

fresh parsley or cilantro for garnish
Instructions
Rinse the tilapia fillets with cold water and pat dry with paper towels. Season both sides with salt, pepper, and paprika.

Heat a large skillet over medium-high heat and add the olive oil.

Place the seasoned tilapia fillets in the skillet and cook for about 3-4 minutes per side, until they're golden brown and crispy on the outside and cooked through on the inside.

Remove the tilapia fillets from the skillet and transfer them to a plate lined with paper towels to drain any excess oil.

Garnish with fresh parsley or cilantro.
Notes
Nutrition: Carbohydrates:12g; Protein:24g; Fat:17g; Saturated Fat:4.2g; Cholesterol: 59mg; Sodium:65mg; Fiber:0g
The Candor website is written and produced for informational purposes only. While we do our best to provide nutritional information as a general guideline to our readers, we are not certified nutritionists, and the values provided should be considered estimates. Factors such as brands purchased, natural variations in fresh ingredients, etc. will change the nutritional information in any recipe. Various online calculators also provide different results, depending on their sources. To obtain accurate nutritional information for a recipe, use your preferred nutrition calculator to determine nutritional information with the actual ingredients and quantities used.