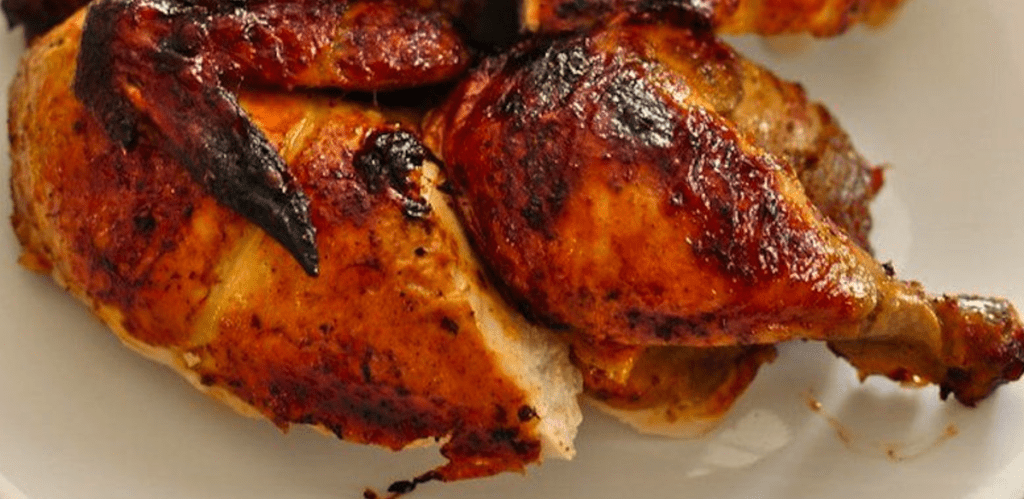 Peruvian chicken, often known as "Pollo a la Brasa" or "Pollo a la Parrilla," is renowned for its succulent, tender meat and bold, aromatic flavors. The hallmark of this dish lies in its expertly crafted marinades and unique cooking techniques. This recipe will help you achieve the same flavors in your kitchen!
Peruvian cuisine is a tapestry of diverse flavors, influenced by a fusion of indigenous traditions, Spanish colonization, African heritage, and Asian immigration. Among the myriad of dishes that exemplify the vibrancy of Peruvian gastronomy, Peruvian Chicken stands out as a true culinary masterpiece. Beyond its exquisite taste, Peruvian Chicken holds cultural significance in Peru. It is a staple of family gatherings, street food markets, and celebratory occasions. The dish reflects the nation's culinary heritage and embodies the spirit of communal enjoyment and shared experiences.
Recipe highlights:
– No artificial ingredients
– Allergens: No shellfish, dairy, nuts, soy, eggs
– Easily customizable for many diets (IBS, SIBO, low FODMAP, IBD)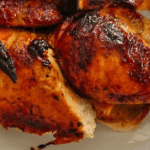 Print Recipe
Peruvian chicken roast
Incredible juicy flavorful chicken based on Peruvian recipe and flavors
Ingredients
4

bone-in

chicken thighs or drumsticks

2

tablespoons

olive oil

1

tablespoon

ground cumin

1

tablespoon

paprika

1

teaspoon

dried oregano

½

teaspoon

ground coriander

½

teaspoon

ground turmeric

salt and pepper to taste

juice of 1 lime

green tops of green onions

green part only, sliced, for garnish (optional)
Instructions
In a bowl, combine the olive oil, ground cumin, paprika, dried oregano, ground coriander, ground turmeric, salt, pepper, and lime juice to make the marinade.

Place the chicken thighs or drumsticks in a shallow dish or a resealable plastic bag. Pour the marinade over the chicken, making sure it coats each piece evenly. Cover the dish or seal the bag, then refrigerate for at least 1 hour (ideally marinate for 4 to 6 hours) to allow the flavors to infuse into the chicken.

Preheat your oven to medium-high heat (400°F / 200°C). Line a baking sheet with aluminum foil and lightly grease it.

Remove the chicken from the marinade and shake off any excess. Place the chicken on the baking sheet.

Bake the chicken for about 20-25 minutes, turning the pieces occasionally to ensure even cooking. Then switch oven to high broil to get a nice roast on the outer layer of chicken. For even roasting/browning, flip chicken after about 5-7 minutes and broil other side for another 5-7 minutes.

Once the chicken is done, remove it from the heat and let it rest for a few minutes before serving.

Garnish with sliced green tops of green onions (if using) for added color and flavor.
Notes
Nutrition: Carbohydrates:5g; Protein:27g; Fat:18g; Saturated Fat:5g; Cholesterol:182mg; Fiber:2g