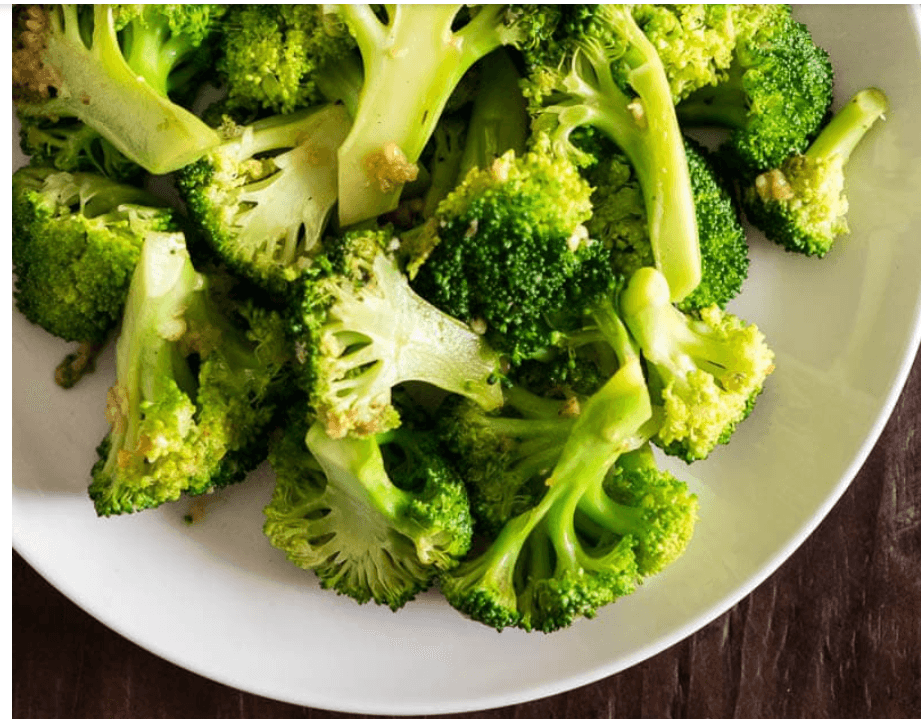 – Low FODMAP recipe (no garlic, onion or other high FODMAPs)
– IBS friendly
– No artificial ingredients
– Allergens: No dairy, nuts, soy, shellfish, eggs
– Low sodium
All our recipes use fresh ingredients, no artificial flavoring and we limit the use of off-the-shelf sauces or spice mixes. If opting for a pre-made sauce or spice mix, make sure to read the label and understand all the ingredients.
Adding broccoli to your diet can be a great way to boost your nutrient intake and support overall health. Broccoli is a nutrient-dense vegetable that provides a variety of health benefits. Broccoli is a great source of vitamins C, K, and A, as well as folate, fiber, and minerals such as potassium and iron. Broccoli is also high in fiber, which can promote regular bowel movements and support healthy digestion.
Stir-fried broccoli is a popular side dish in Chinese cuisine that's easy to make and can be prepared in less than 15 minutes. You can also add other ingredients to the stir fry, such as baby corn, or sliced bell peppers. And you can serve the dish as a side or add protein like chicken, shrimp, or tofu to make it a main dish.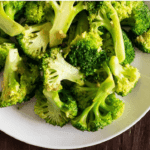 Print Recipe
Stir-fry broccoli Chinese style
Recipe for simple Chinese style broccoli stir-fry. Low Fodmap friendly.
Ingredients
1

head of broccoli chopped into bite-sized pieces

2

tablespoons

sesame oil

1

teaspoon

grated ginger

optional

1

tablespoon

gluten-free soy sauce

1

tablespoon

oyster sauce

optional

1/4

teaspoon

sugar

2

tablespoons

water

salt and pepper

to taste
Instructions
In a wok or large skillet, heat the vegetable oil over medium-high heat.

Add the broccoli to the wok and stir-fry for 1-2 minutes. Add 2 tablespoons of water to steam the broccoli, and cook, stirring constantly, until tender, about 2-3 minutes more, until it's bright green and tender-crisp.

In a small bowl, mix together the soy sauce, oyster sauce (if using), grated ginger (if using), sugar, and a splash of water.

Pour the sauce over the broccoli and stir-fry for another 1-2 minutes, until the sauce thickens and coats the broccoli.

Season with salt and pepper to taste. Serve hot as a side dish or add protein like chicken, shrimp, tofu, or beef to make it a main dish.