Key Takeaways about Inflammatory Bowel Disease
Approximately 1,200,000 Million Americans and around 2.5 to 3 Million Europeans have Inflammatory Bowel Disease.
See the prevalence statistics below: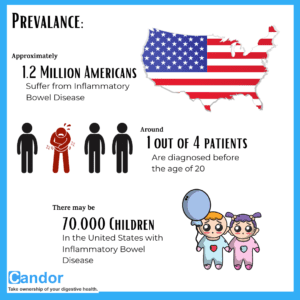 Recent population-based studies indicate that incidence rates are accelerating in newly industrialized countries. Research suggests that the incidence of Ulcerative colitis and Crohn's disease is rapidly rising in South America, Eastern Europe, Asia, and Africa.​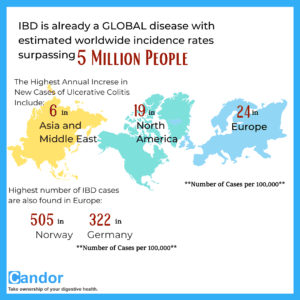 The total annual direct cost for all patients with inflammatory bowel disease in the United States is estimated to be between $11 billion and $28 billion.​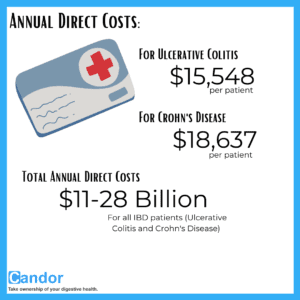 It's not all negative though. Advanced treatments for inflammatory bowel disease improve work productivity by 40 percent through decreases in both absenteeism and on-the-job impairments.​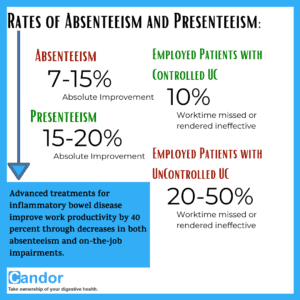 References:
1. NIH
2. NIDDK
Join the conversation at https://www.facebook.com/getcandorapp