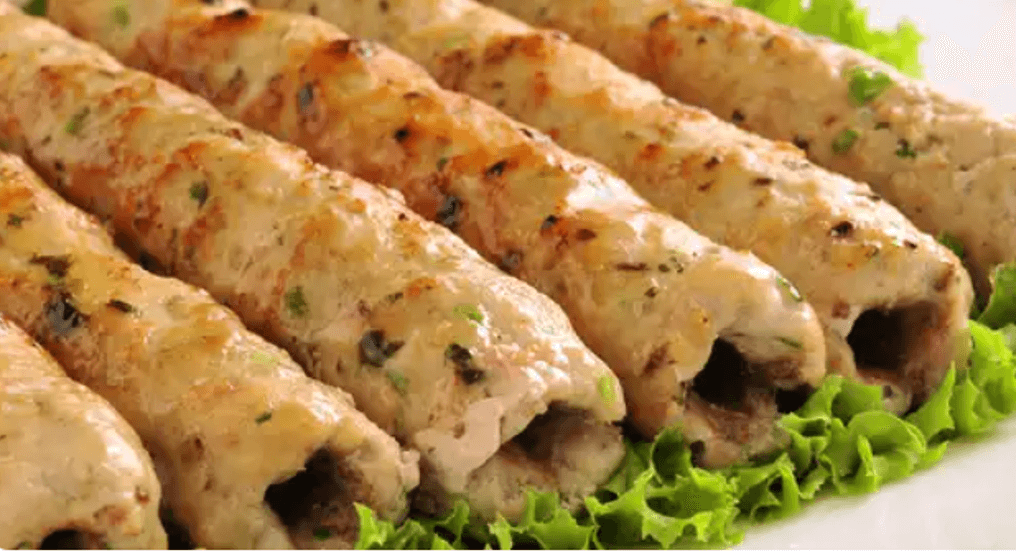 – Low FODMAP recipe (no garlic, onion or other high FODMAPs)
– IBS friendly
– No artificial ingredients
– Allergens: No dairy, nuts, soy, shellfish, eggs
– Low sodium
All our recipes use fresh ingredients, no artificial flavoring and we limit the use of off-the-shelf sauces or spice mixes. If opting for a pre-made sauce or spice mix, make sure to read the label and understand all the ingredients.
Chicken seekh kebab is a popular dish in Indian and Pakistani cuisine made with minced chicken that is mixed with various spices and then shaped onto skewers before being grilled or cooked in a pan. The word "seekh" means skewer, and the kebab is named after the long metal skewers that the meat is threaded onto. The minced chicken mixture is typically made with a variety of spices, including ginger, garlic, coriander, cumin, and chili powder, giving it a flavorful and aromatic taste (garlic can be avoided to make it low FODMAP). Chicken seekh kebab is often served with various accompaniments such as rice, naan bread, and chutney or raita.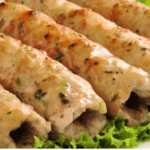 Print Recipe
Chicken seekh kebab
Healthy oven cooked alternative to grilled or pan-fried kebabs
Ingredients
1

tablespoon

olive oil

500

g

minced chicken

1

tablespoon

ginger paste

2

tablespoons

chopped fresh coriander leaves

2

tablespoons

chopped fresh mint leaves

1

teaspoon

ground cumin

1

teaspoon

ground coriander

1/2

teaspoon

ground cinnamon

1/2

teaspoon

chili powder

salt to taste
Instructions
Preheat the oven to 425F.

In a large mixing bowl, combine the minced chicken, ginger paste, chopped coriander leaves, chopped mint leaves, ground cumin, ground coriander, ground cinnamon, chili powder, and salt. Mix well.

Divide the mixture into equal portions and shape them into long sausage-like shapes. (Can also be round burger patties if preferred)

Thread each sausage-shaped kebab onto a skewer.

Brush the kebabs with oil and place them on a baking tray lined with parchment paper.

Bake the kebabs in the preheated oven for 20-25 minutes, or until they are cooked through and golden brown on all sides.

Serve hot with your choice of chutney or sauce.